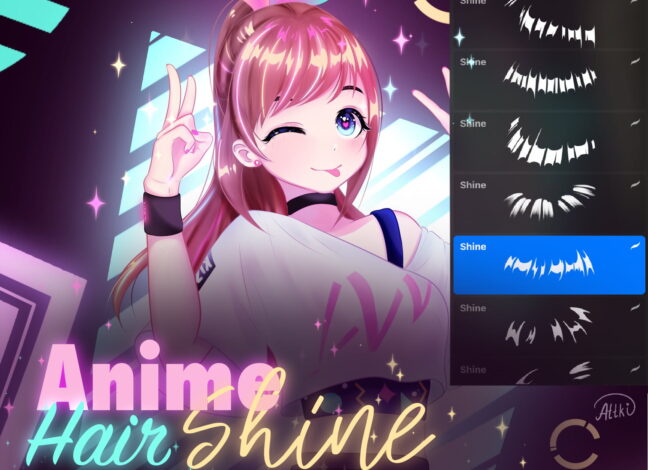 Shine Hair Procreate Brushes
The Shine Hair Procreate Brushes is a free set of 3 brushes that offers unparalleled shine and glamour when portraying hairstyles in your illustrations. What sets these brushes apart is their ability to bring life and dimension to any hairstyle. Their realistic glare adds depth and texture, making your artwork come alive on the screen.
Download these free brushes by typing "$0" at Gumroad.
Check the Full Version of 10 brushes on Gumroad for more brushes from this set.