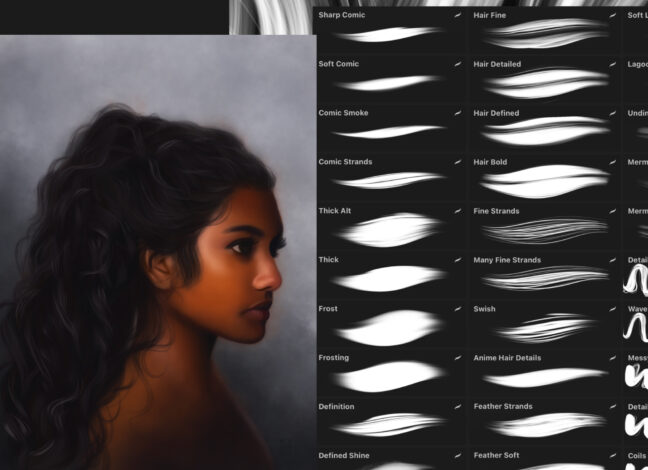 Curly Hair Procreate Brushes
Free set of 55 high-quality Procreate curly hair brushes free download perfect for creating realistic curly hair. 5 color palettes. Use for hair, fur, smoke, flames, etc. These brushes are designed to mimic the natural curl patterns and textures of different types of curly hair. Whether you want to create tight coils, loose waves, or voluminous curls, these brushes have you covered. These brushes were created by talented digital artist who understand the ins and outs of drawing intricate curls.
Includes: Comic Strands, Thick Alt, Forst, Forsting, Definition, Defined Shine, Swoosh, Dark Twirl, Flame, Little Paintbrush, Hair Fine, Hair Detailed, Hair Defined, Hair Bold, Fine Strands, Swish, Anime Hair Details, Feather Strands Soft Alter Flowing Details, and Bold, and much more.
Download these free brushes by typing "$0" at Gumroad.