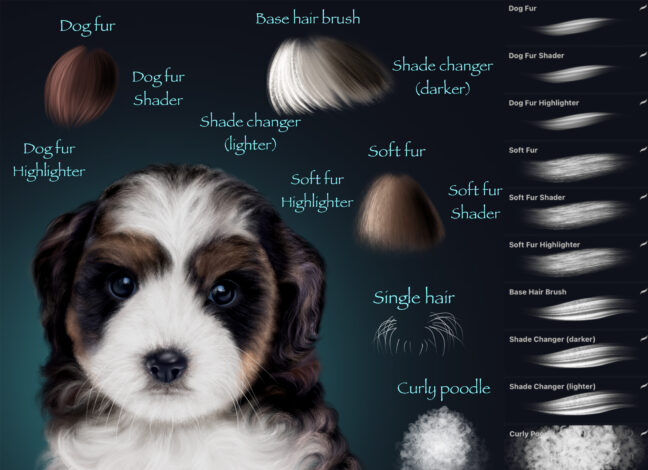 Fur & Hair Procreate Brushes
These 11 free fur and hair Procreate brushes are perfect for anyone wanting to add texture and depth to their digital artwork. This set includes three dog fur brushes, three soft fur brushes, and three hair brushes. There's even a curly poodle brush and a single curly hair brush that you'll love using. For those interested in drawing realistic animal portraits, finding the perfect brush that mimics fur or hair can be challenging.
3 dog fur brushes (basic, shader, highlighter), they can be used for other animal and human drawings as well
3 soft fur brushes (basic, shader, highlighter),
3 hair brushes (basic, shade changer (darker), and shade changer (lighter),
Curly poodle and single-hair brush
Download these free brushes by typing "$0" at Gumroad.
You can watch how they are used and understand better in this tutorial.