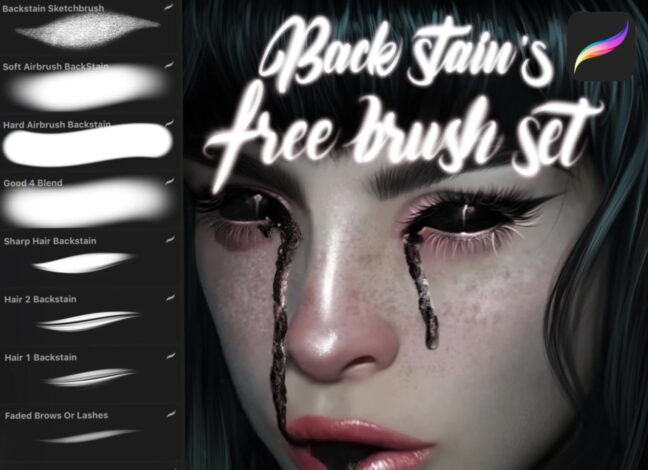 Back Stains Procreate Brushes
The Back Stains Procreate Brushes set offers 14 high-quality free brushes for stunningly realistic creations. One standout in this collection is the sketch brush, which effortlessly creates rough and textured lines, adding a raw and organic touch to your artwork. Perfect for capturing the essence of quick sketches or creating dynamic illustrations.
Brushes included:
sketch brush
2 airbrushes
1 blender
3 hairbrushes
2 brushes are good for brows or lashes
3 skin textures
one for freckles
glitter brush
Download these free brushes by typing "$0" at Gumroad.