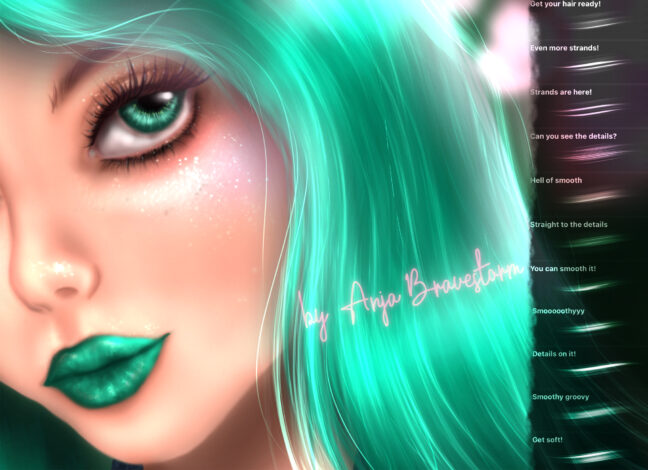 Fine Hair Procreate Brushes
The 20 fine hair Procreate Brushes pack is designed to give you complete control over your strokes while drawing hair. Whether it's a mane, tail, or any other form of hair, these brushes will help you easily create realistic textures and details. The brush set includes various types Brushes useful when creating realistic and detailed illustrations of animals, human figures, and much more.
Download these free brushes by typing "$0" at Gumroad.