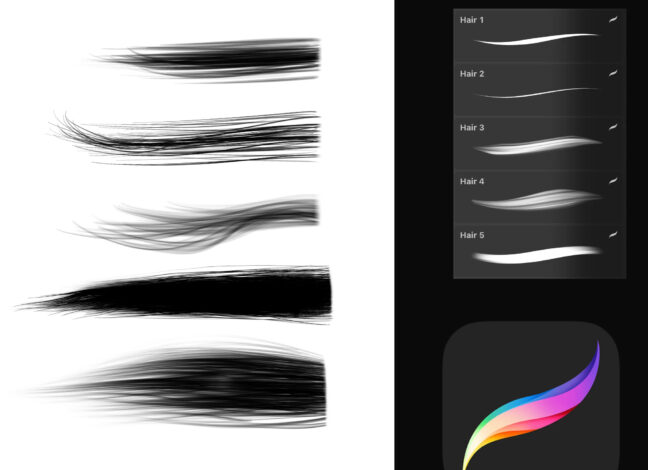 Black Hair Procreate Brush Set
The Black Hair Procreate Brush Set is a treasure trove for artists, graphic designers, hairstylists, or even hair enthusiasts! The bundle comprises 5 incredible free brushes tailored explicitly for sketching, styling, and detailing 'afro-textured' or 'black' hair with ultimate precision.
Visualize crafting exquisite textures that beautifully capture the depth and natural curl pattern typical of black hairstyles – all achievable using your iPad! Specially designed presets encompass various styles like coils, kinks, and waves. Each brush in this set isn't just a tool; it's your pathway to unveil limitless creativity. Sunshine on dark curls or twinkling stars caressing soft waves; paint every black hair story that comes to life at your fingertips!
Download these free brushes by typing "$0" at Gumroad.