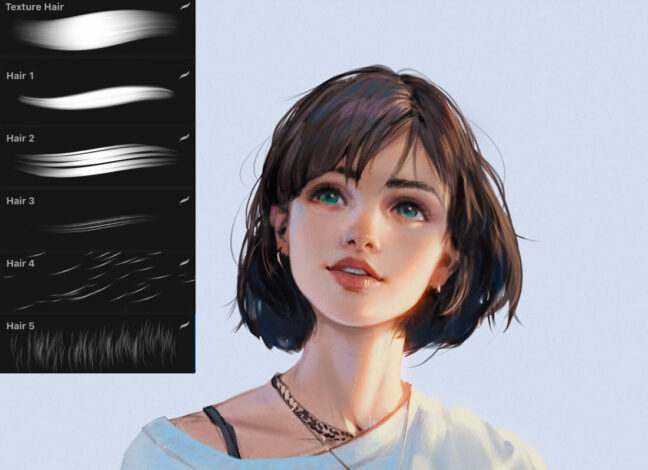 Hair Set Procreate Brushes
The Hair Set Procreate Brushes can enhance hair painting skills. With 5 meticulously designed brushes, this pack offers endless possibilities when it comes to creating stunning and realistic hairstyles. Whether you're aiming for flowing locks, intricate braids, or even bold and edgy spiked hair, these brushes have got you covered.
Download these free brushes by typing "$0" at Gumroad.
Check the Full Version of 32 brushes on Gumroad for more brushes from this set.