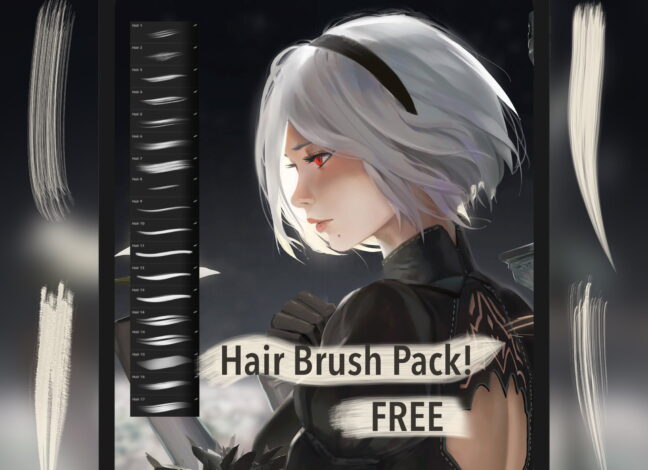 Wavy Hair Procreate Brushes
Download these 6 free Wavy Hair Procreate Brushes. Created specifically for the Procreate app, these brushes allow you to create stunning hair effects with just a few strokes. You can take your digital artwork to new heights by incorporating realistic and detailed wavy hair textures into your designs. Whether you want soft, flowing waves or tighter cascading curls, these brushes offer the tools to bring dimensionality and life to any character or illustration.
Download these free brushes by typing "$0" at Gumroad.
Check the Full Version of 31 brushes on Gumroad for more brushes from this set.