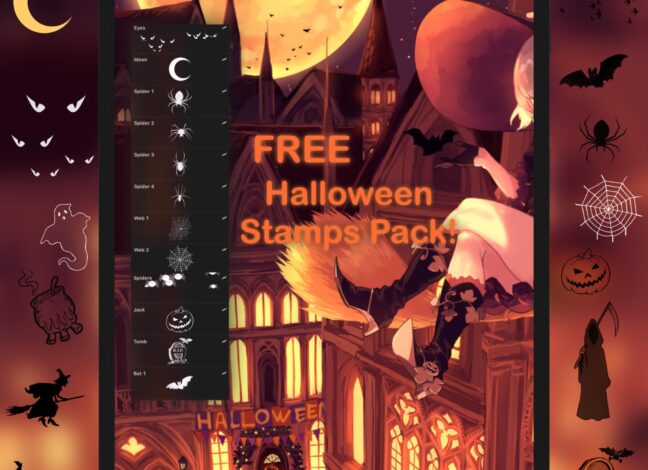 Halloween Stamps Procreate Brushes
These Halloween stamps Procreate brushes provide endless possibilities for unleashing creativity during this magical time of year. The 13 free stamp brushes are sure to make your designs come alive. Choose your desired shape and size, and let this brush do the rest!
Download these free brushes by typing "$0" at Gumroad.
Check the Full Version of 35 brushes on Gumroad for more brushes from this set.