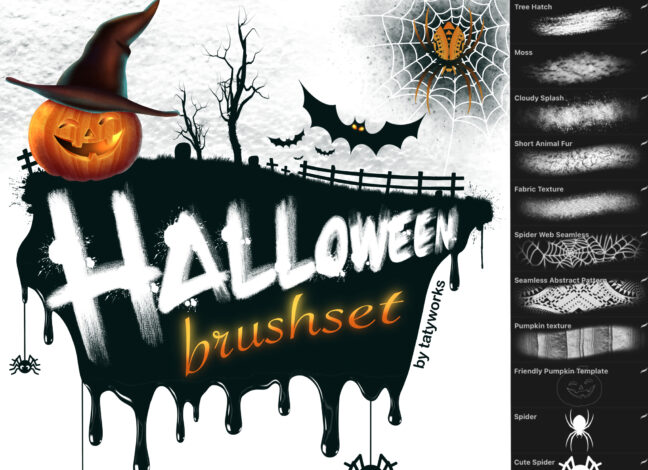 Halloween Set Procreate Brushes
Free Halloween set Procreate Brushes! This set includes eight unique brushes that are perfect for adding a spooky ambiance to your artwork. With Halloween designs like moss, cloudy splash, animal fur, fabric texture, and pumpkin texture, these brushes are perfect for creating hauntingly beautiful illustrations. Whether creating illustrations and designs or having fun with digital doodles, these brushes will elevate your work to the next level. This set includes eight textures and patterns that will add depth. Four stamps feature classic Halloween symbols like a pumpkin, two spiders, and a bat.
Download these free brushes by typing "$0" at Gumroad.