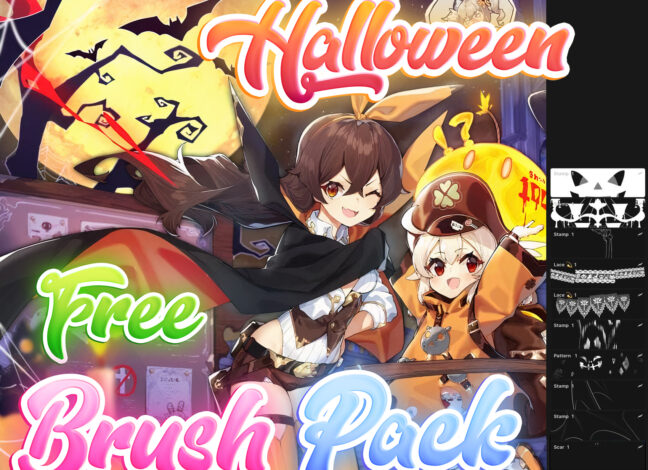 Anime Halloween Procreate Brushes
With new Anime Halloween Procreate Brushes, you'll have all the tools to bring your spooky creations to life. Whether you're planning on designing Halloween party invitations, creating eerie character illustrations, or simply adding a touch of seasonal charm to your artwork, this brush pack has got you covered.
1 pattern
2 lace brushes
1 scar brush
6 stamps on Halloween subject
Download these free brushes by typing "$0" at Gumroad.
Check the Full Version of 63 brushes on Gumroad for more brushes from this set.