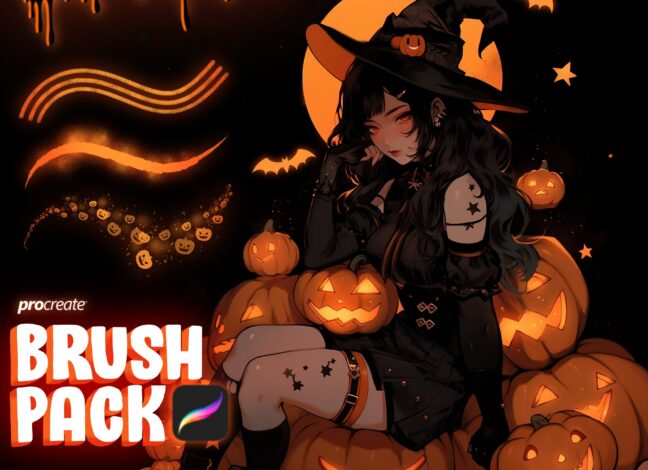 Manga Halloween Procreate Brushes
Manga Halloween Procreate Brushes add an irresistible spookiness and charm to your artwork, creating a perfect blend of the mystical and the whimsical. These brushes are specifically designed to capture the essence of Halloween in manga-style illustrations. With four uniquely crafted Brushes and one stamp, artists can effortlessly infuse their artwork with the enchanting spirit of Halloween.
Download these free brushes by typing "$0" at Gumroad.
Check the Full Version of 17 brushes on Gumroad for more brushes from this set.