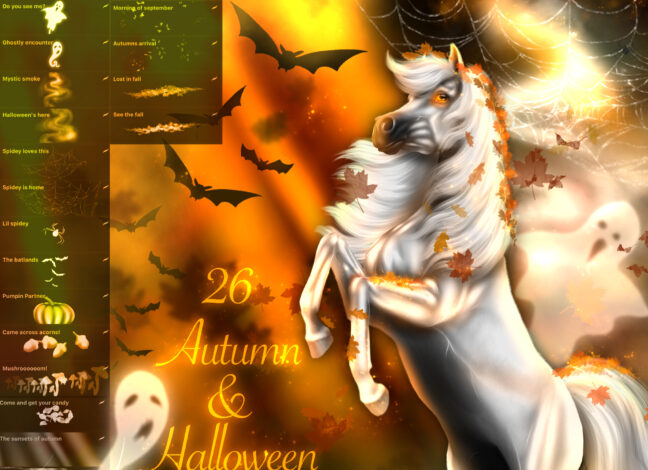 Autumn Halloween Procreate Brushes
A free Autumn Halloween Procreate Brushes pack is a set of 26 brushes designed explicitly for autumn and Halloween-themed artwork. The brushes include a variety of textures, including leaves, branches, pumpkins, ghosts, and more. These brushes are perfect for digital artists who want to create unique and eye-catching designs that capture the essence of Halloween.
Brushes in this pack: Ghostly Encounter, Mystic Smoke, Spidey, Lil Spidey, The Batlands, Pumpin Partner, Mushroom, and more.
Download these free brushes by typing "$0" at Gumroad.