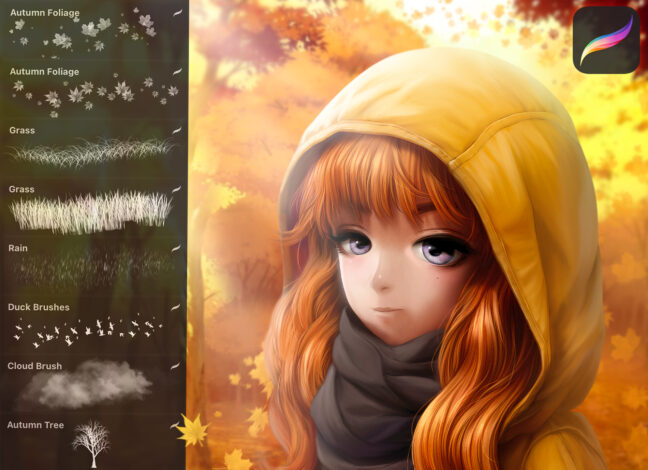 Download these ten free Autumn Brushes Procreate. Created specifically for Procreate users, this set of brushes includes a variety of foliage, grasses, raindrops, birds in flight, and clouds that will help you create the perfect autumnal scene. Each brush is designed to provide a unique look that will add character to your artwork. The set includes various leaves, such as oak and maple, and bushes and branches that make up a forest floor.
Download these free brushes by typing "$0" at Gumroad.
The video below showcases all free & premium sets of these brushes.