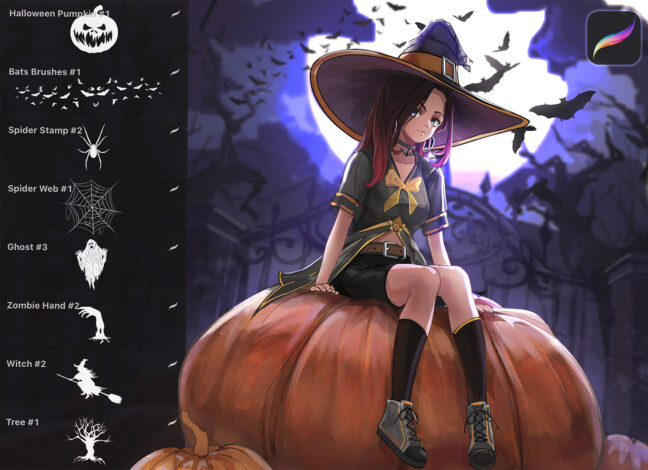 Halloween Procreate Brushes
With these 20 Halloween Procreate brushes, you can create everything from bats, ghosts, spiders, and spider webs to witches, zombies, hands, scarecrows, and pumpkins. Their high-quality designs allow for smooth lines and detailed illustrations that genuinely capture the essence of Halloween. These brushes for Procreate will help you create some eerie and creepy designs to make your projects stand out.
Download these free brushes by typing "$0" at Gumroad.
The video below showcases all free & premium sets of these brushes.