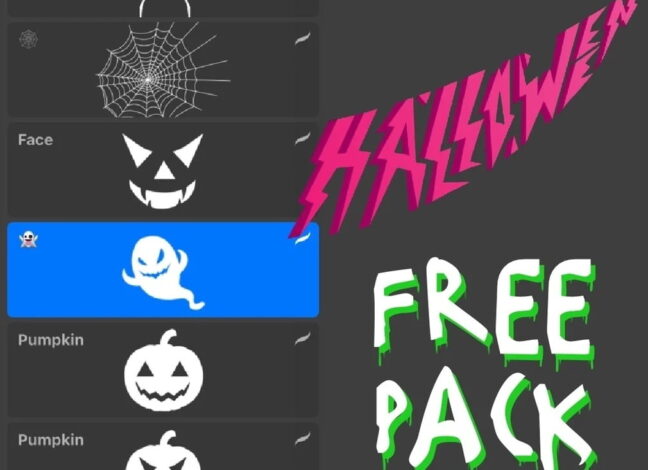 Halloween Pack Procreate Brushes
The Halloween pack Procreate Brushes free pack includes 8 unique brushes designed specifically for Halloween-themed illustrations. One brush that stands out from the pack is the Pumpkin Carving Brush. This brush mimics the texture and feel of carving into a real pumpkin, allowing you to create realistic designs without the mess.
Download these free brushes by typing "$0" at Gumroad.
Check the Full Version of 30 brushes on Gumroad for more brushes from this set.