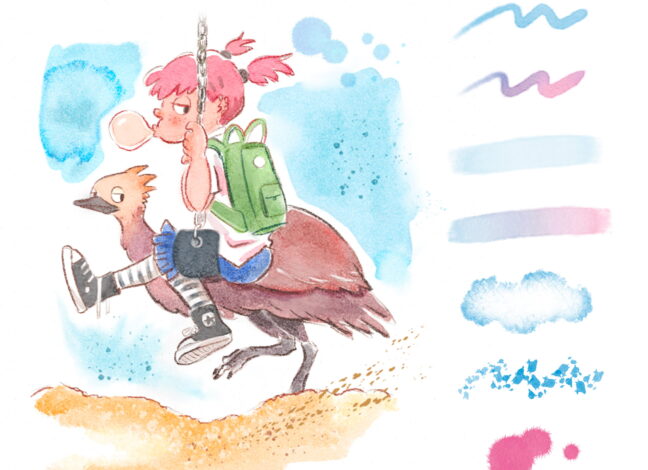 Watercolor Procreate Brushes Tutorial
The Watercolor Procreate Brushes Tutorial introduces a pack of brushes that mimic the look and feel of traditional watercolors, providing artists with endless possibilities. You have all the tools you need to dive into the world of digital watercolors. Whether you're a beginner or an experienced artist looking for new ways to express yourself creatively, this tutorial will guide you through the process step-by-step and help bring your artistic vision to life.
This pack included a flat brush, 2 variants, and 3 special effect brushes to create blooms, salt and splatter effects.
Download these free brushes by typing "$0" at Gumroad.
Check out the tutorial video below to learn how to use these brushes.