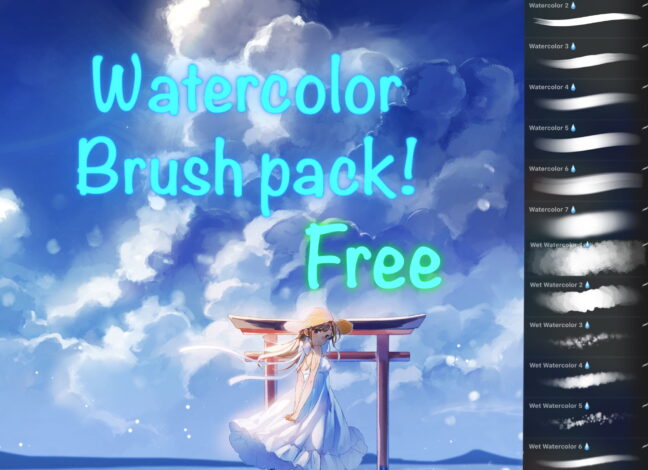 Watercolor Procreate Brush Pack
The Watercolor Procreate Brush Pack provides 5 stunning free brushes that mimic watercolors' delicate and unpredictable nature. With just a few swipes of these brushes, you can create beautiful, lifelike watercolor paintings that rival traditional mediums.
Download these free brushes by typing "$0" at Gumroad.
Check the Full Version of 23 brushes on Gumroad for more brushes from this set.