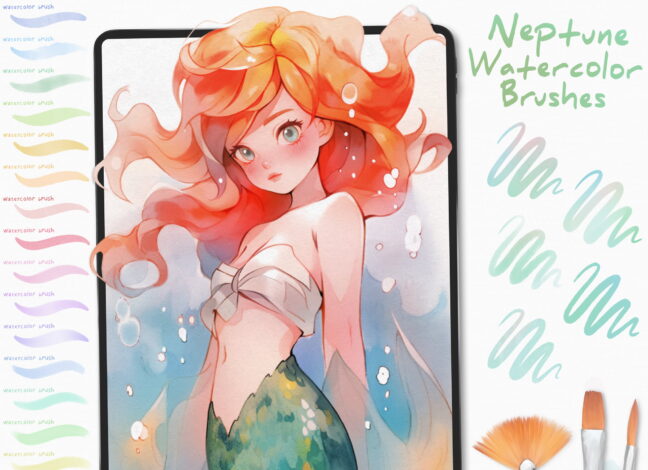 Neptune Watercolor Procreate Brushes
The Neptune Watercolor Procreate Brushes are fantastic for creating realistic watercolor paintings on iPad. With 22 unique free brushes in this set, it offers a comprehensive collection of necessary tools for painting and blending, allowing artists to achieve stunning, lifelike outcomes. From delicate washes to bold strokes, the versatility of these brushes is unparalleled.
Download these free brushes by typing "$0" at Gumroad.
Check the Full Version of 70+ brushes on Gumroad for more brushes from this set.