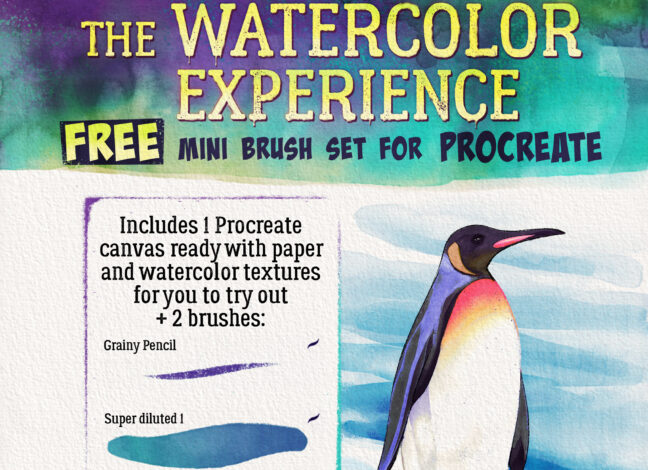 Watercolor Pencil Procreate Brushes
You can now download these free 2 high-quality Watercolor Pencil Procreate Brushes for Procreate! It also comes with 1 Procreate canvas ready with paper and watercolor textures, so you can try them out!
In this package, you will find:
1 Procreate canvas already loaded with paper and watercolor textures.
1 pencil brush for sketching before applying the watercolor and can be used for blending.
1 watercolor brush that allows you to control the amount of pigment you put in the paper using pressure sensitivity from the Apple Pencil.
Download these free brushes by typing "$0" at Gumroad.
If you like it, you can get the Full Watercolor Experience Brush Set, which contains 57 Procreate brushes made from real watercolor, 4 different high-resolution paper textures, 14 real watercolor washes sheets, 50 real watercolor stamps and 1 example Procreate file!
See the full set in action in this video: