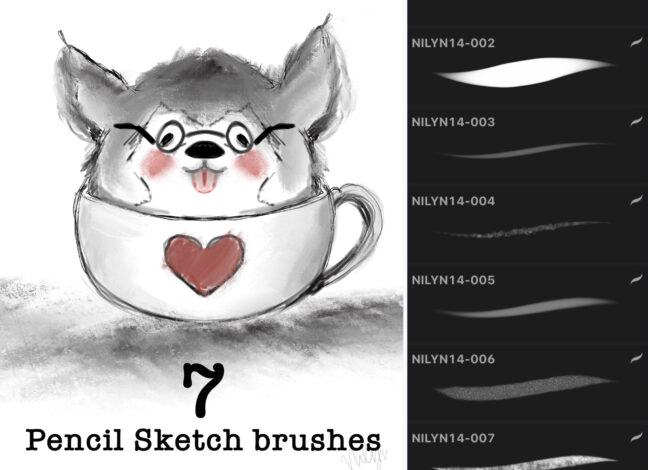 Pencil Sketch Procreate Brushes
Collection of 7 free Pencil Sketch Procreate Brushes. These sought-after tools unveil a realm where minute details whimsically groove with grand lines to create meaningful art, resonating with the subtle intricacies of your unique expression. Expose newer angles and lighter strokes as you draw, sketch, or doodle – endless possibilities.
With these pencil sketch procreate brushes, witness your art come alive like never before! They mimic perfect pencil marks, all while retaining a digital finesse that is hard to overlook.
Download these free brushes by typing "$0" at Gumroad.