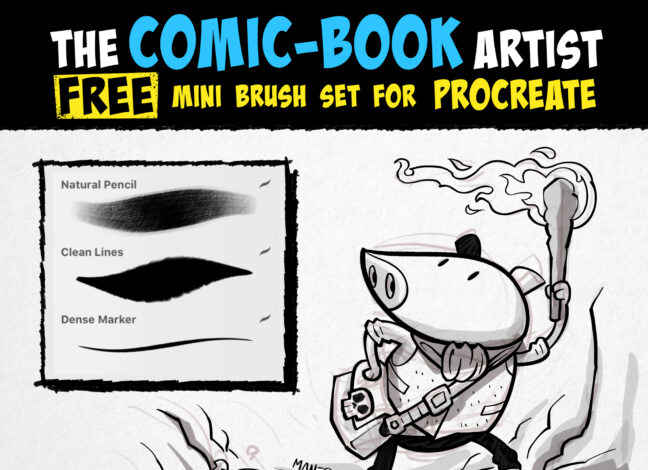 Comic Book Artist Procreate Brushes
With the Comic Book Artist Procreate Brushes, you can unleash your creative superpowers with these three free brushes.
First up is the natural pencil brush. This versatile tool mimics the authentic feel of sketching with a pencil on paper. With its textured strokes and ability to vary line thickness, it's perfect for creating rough outlines or adding hatching and shading to your illustrations. The organic look it provides adds depth and character to your artwork, making it stand out from the rest.
Next on our list is the inking brush – every artist's best friend when it comes to creating clean and crisp lines. Whether you're outlining characters or adding intricate details, this brush brings precision and control to your work. From thick, bold lines to delicate cross-hatching, it allows you to create dynamic compositions with ease.
Last but not least is the marker brush – a true gem for filling in black areas efficiently. This brush emulates the effect of markers or ink washes by applying smooth layers of solid black color effortlessly. It saves time by quickly covering large areas while still providing a consistent tone throughout your illustrations.
Download these free brushes by typing "$0" at Gumroad.
Check the Full Version of 57 Brushes on Gumroad for more brushes from this set.
Watch the video below for more details on how this set works: