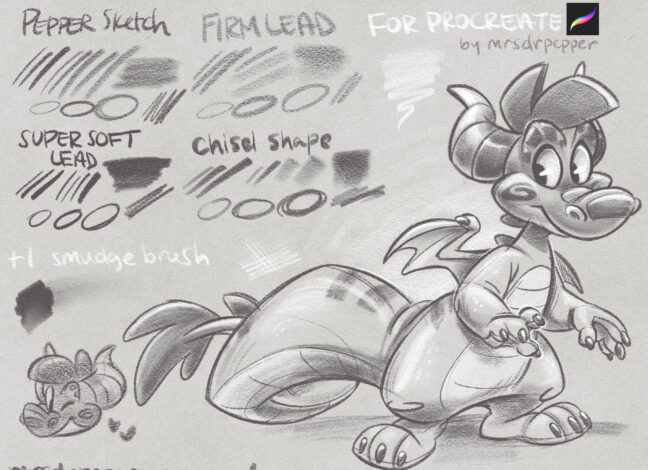 Textured Pencil Procreate Brushes
With four different pencils and one smudge tool included in this Textured Pencil Procreate Brushes, there's something for everyone. The brushes vary in texture from light and airy to bold and confident, so you can find the perfect match for whatever project you're working on. These brushes have optimal performance and precision. Whether you're creating rough sketches or delicate linework, having a variety of pencil textures can make all the difference in your artwork.
Download these free brushes by typing "$0" at Gumroad.