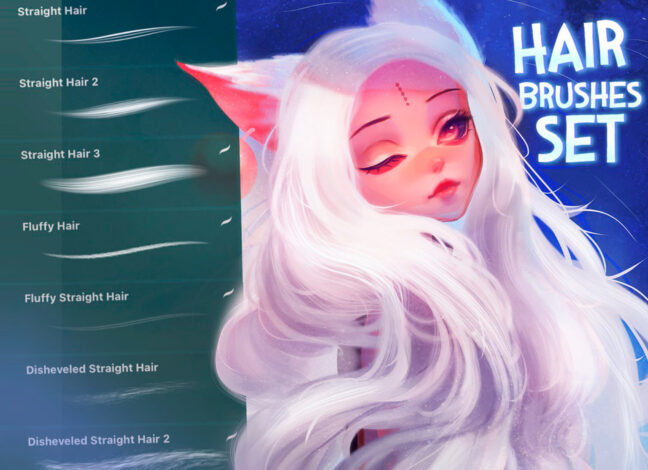 Curly Hair Procreate Brushes
10 free and amazing curly hair Procreate brushes. You can easily draw beautiful hair. Complete your imaginative illustration on your iPad. Brushes styles: Straight hair, Fluffy hair, Fluffy Straight hair, Disheveled Straight hair, Fur hair, and Curly hair.
Download these free brushes by typing "$0" at Gumroad.