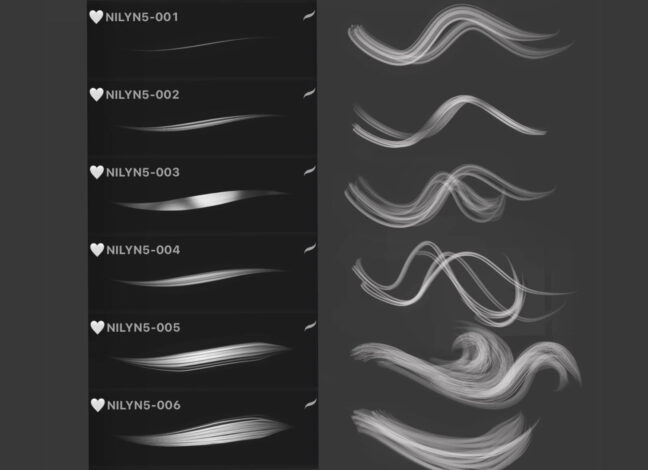 Soft Hair Procreate Brushes
The Soft Hair Procreate Brushes pack has 6 free brushes. These digital tools give artists unparalleled control over creating realistic and detailed strands of hair. Whether it's silky smooth locks or tousled waves, these brushes flawlessly mimic the texture and movement of human hair.
Download these free brushes by typing "$0" at Gumroad.