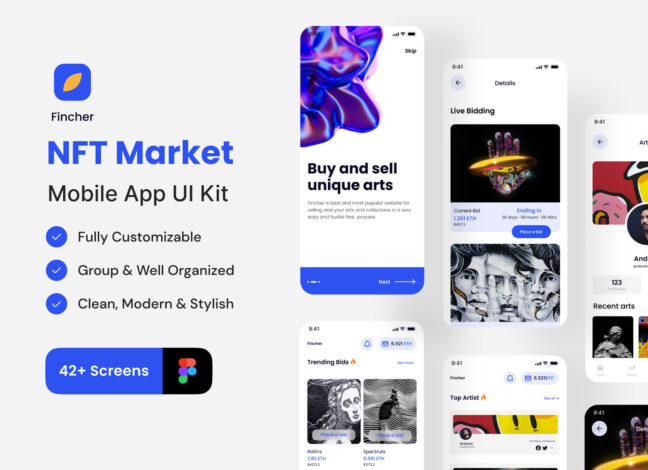 Fincher: NFT Marketplace App UI Kit
Fincher is a premium and high-quality NFT marketplace app UI kit consists of 42+ pixel-perfect screens and is an easy-to-use in Figma. This high-quality mobile UI kit is well with complete symbols and components that you can use for any purpose. All elements have been designed to speed up your design process.
This NFT Marketplace App UI Kit consists of 42+ screens, which are organized into groups and layers – allowing you to create a beautiful design quickly and easily! With this UI kit, you can easily integrate all of the features into your Figma project with minimal effort. You can check premium items from Arino Labs.