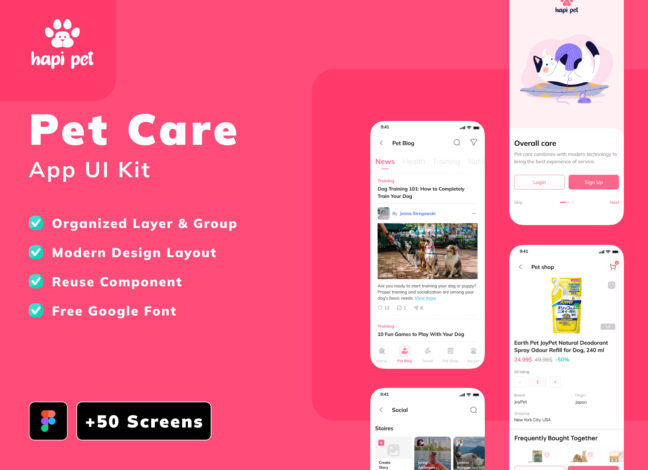 Pet Care Modern App UI Kit
Pet care modern app UI kit comes with 50+ best interface designs that give your application an excellent user experience (UX), clean and modern. The UI kit is easy to customize, making it even easier for you to design your projects, and speed up your design workflow. It is compatible with Figma.
With these unique screens, you'll be able to create an organized layout that allows users to easily navigate between screens and information. You can also use this kit as a starting point for your next project by customizing each of the screens with different colors or fonts. This way, the user experience will feel personalized and relevant to their needs.