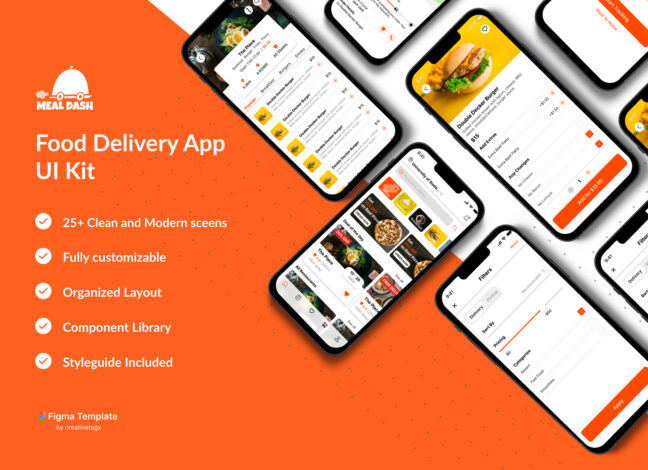 Meal Dash Food Delivery App UI Kit
Meal Dash is a UI kit created for food delivery applications. It's flexible and easy to use, making it great for designers and developers alike. You can quickly create new designs for your projects and save time.
It's provided in Figma and has a simple structure to help you get started quickly. This is great for designers who want to get ahead in projects and developers who need a foundation to work off.
Flexible components. 30+ screens. Well-organized layers. Fully customizable. Simple to understand. Scalable vectors & Free Google Fonts.
Meal Dash's components allow you to build your product quickly and easily. The 30+ screens are organized into layers that are well categorized, making it easy for you to find what you're looking for. Each component can be customized with the use of color, font, size, etc., so you can make it work exactly how you want it to look!