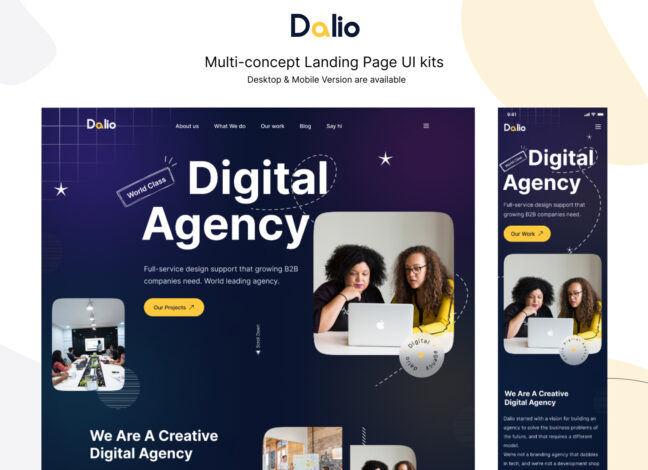 Multi-concept Landing Page UI Kit
Dalio is a free multi-concept landing page UI kits template. You can use Dalio as a better way to present and startup mobile apps, saas applications, and software. This template is very easy to customize.
There are 3 home page versions including this template. You can edit this template easily and also you can change colors, add new sections, and widgets and replace pictures in a few minutes. Compatible with Figma.
The best part of the Dalio design is that you can use it for any type of app or software: mobile apps, web apps, and more!