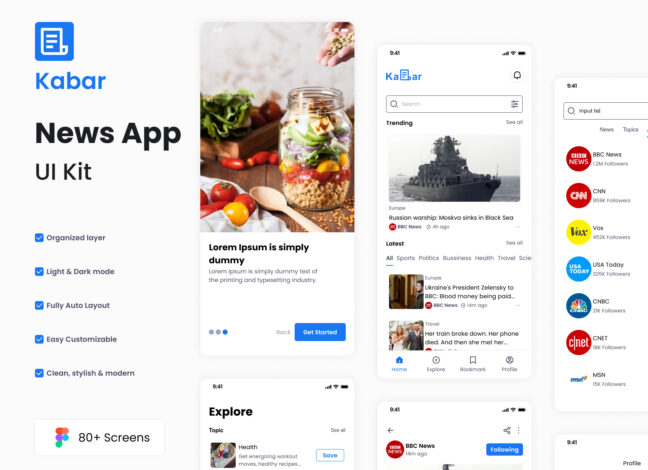 We're so excited to share the news urbane app UI kit with all of you. This UI kit is perfect for any project related to news, articles, blogging, publishing, and more. It's great for other types of products too!
The app design in Figma has been designed with a fully auto layout so it will adapt to your needs if you need to delete or add parts. If you aren't familiar with auto layout, you can turn it off by right-clicking the layer and selecting remove auto layout. Make your project more awesome!
The news urbane app UI kit comes complete with fully-customizable templates (so you don't have to worry about changing things like colors or fonts), as well as a file structure that makes it easy for designers of any skill level.