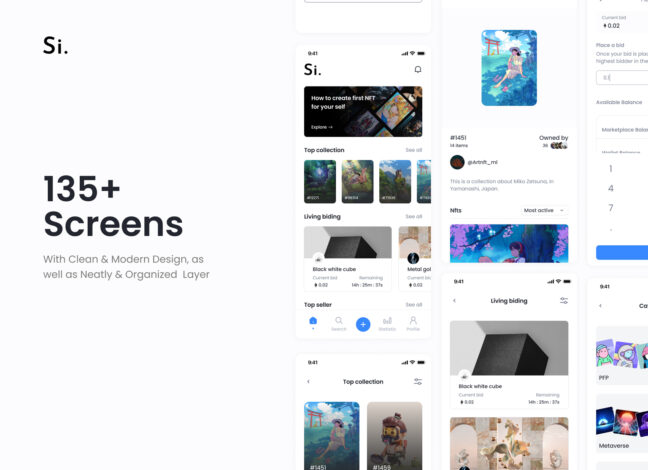 Si: NFT Marketplace App UI Kit
Si is a premium and high-quality NFT marketplace app UI kit that consists of 135 pixel-perfect screens. It follows the 4px rule and is easy to use in Figma.
The kit is fully customizable, so you can choose from dozens of pre-made components to create the perfect look for your design. There are also plenty of customizations available to make it feel like your own creation.
Si's structure makes it easy to use with all Figma features, including global color, font styles, dynamic components & variants. Available in light & dark themes.