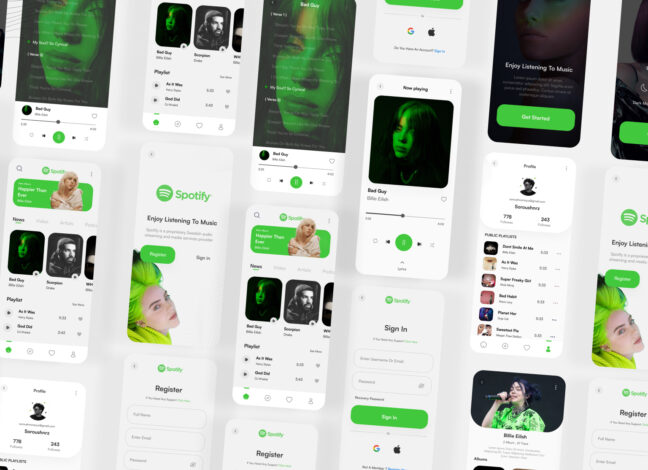 Spotify Creative Redesign UI Kit
The Spotify creative redesign is a free complete redesign of the user interface for Spotify's iOS and Android apps. This free UI kit includes 11 screens, a component style sheet, and an auto layout file so you can easily create your designs from scratch.
This UI kit is created with Figma, a powerful tool for designing interfaces that allows you to collaborate with your team in real-time on every aspect of your design. You can also create components and stylesheets in this free UI kit, which will make building custom designs quick and easy.