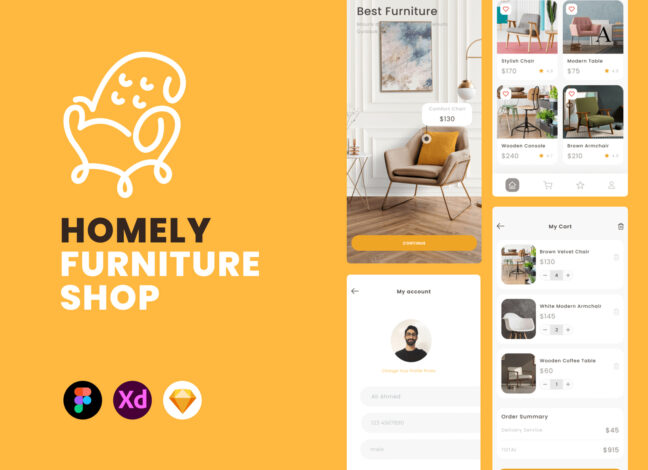 Homely Furniture Shop App UI Kit
We are very excited to share this homely furniture shop app UI kit with you all. They wanted to create a beautiful, modern design for any business or startup that provides furniture shop services. This UI kit is compatible with Figma, Sketch, and XD—just in case you're interested in seeing how it looks on your platform.
It's made the layout of this UI kit as simple and as easy to use as possible. You can modify the template by simply dragging and dropping elements around, or by using the layer options within each illustration. Not only that, but we've also included Google fonts so that you can change the color scheme of any element (or just make it look more beautiful).
The illustrations in this UI kit are organized into layers so that they're easy to find when editing—and they've even added an Organize Layers option if you'd like to keep things tidy! If you're looking for something simple but effective, then this is worth checking out!