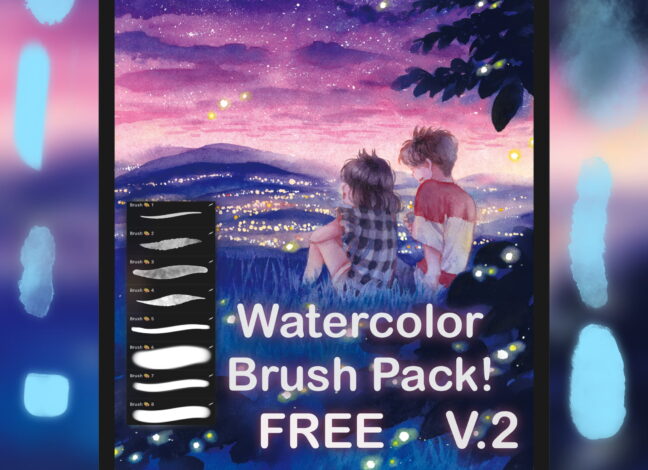 Watercolor Pack Procreate Brushes
With the Watercolor Pack Procreate Brushes, you can bring this timeless art form to life on your iPad. This pack includes 6 free brushes meticulously designed to mimic watercolor paints' unique texture and characteristics. Each Brush offers a different effect, from soft and dreamy washes to intense splatters and drips. Whether you want to create beautiful landscapes or capture the essence of a floral arrangement, these brushes will help you achieve a realistic watercolor look.
Download these free brushes by typing "$0" at Gumroad.
Check the Full Version of 13 brushes on Gumroad for more brushes from this set.