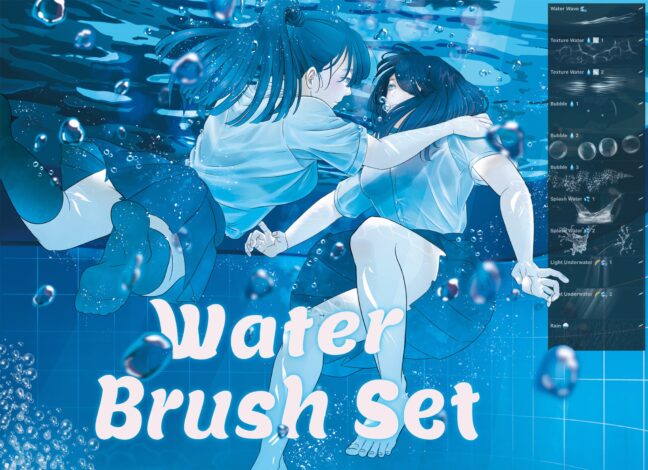 Water Set Procreate Brushes
The Water Set Procreate Brushes are an absolute must-have. This collection of 9 free brushes is explicitly designed for artists who want to bring life-like water effects to their artwork. High-quality water-inspired brushes that will elevate your digital art game.
Brushes included in this set: bubble, rain, texture water, water wave, and light underwater brushes.
Download these free brushes by typing "$0" at Gumroad.
Check the Full Version of 69 brushes on Gumroad for more brushes from this set.