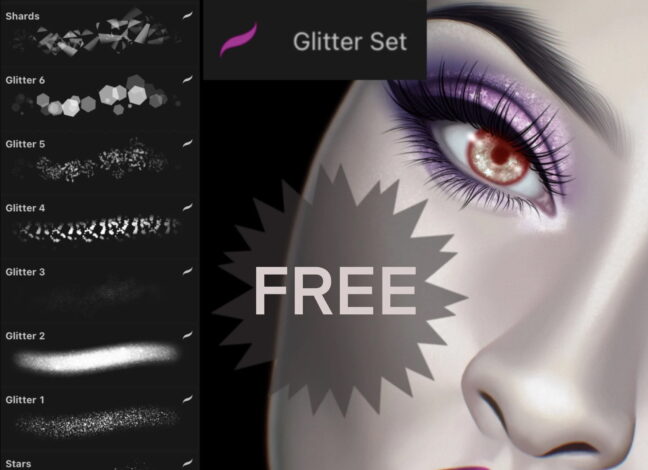 Stars & Glitter Procreate Brushes
Free Stars & Glitter Procreate Brushes with options like stars glitter, square glitter, and even shards, you have endless possibilities for creating dazzling artwork. Draw glitter effect on portraits, make eyes more beautiful. From adding subtle glimmer accents to bold and eye-catching textures, these brushes allow you to experiment with different brush sizes and techniques to achieve the desired look.
Download these free brushes by typing "$0" at Gumroad.