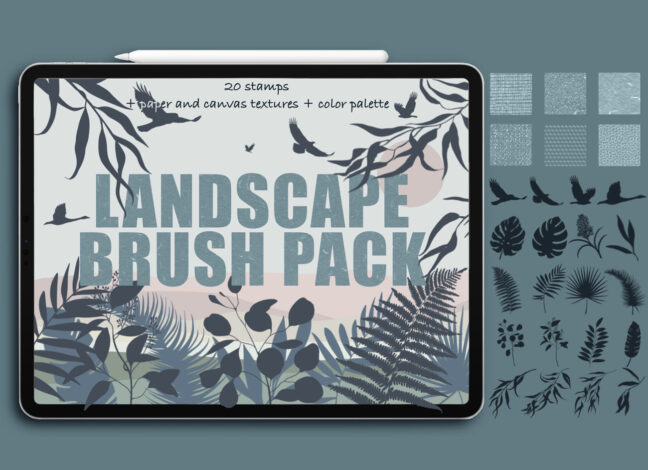 Stamps Canvas Paper Textures Brushes
A collection of 20 landscape stamps, 6 texture brushes, and a color palette. Stamps Canvas Paper Textures Brushes new resources are a must-have for any digital artist looking to add depth and dimension to their work. The 20 landscape stamps offer various designs, including mountainscapes, waterfalls, and forests. Each stamp has intricate details that allow you to easily create realistic landscapes. These free resources will give you everything you need to create beautiful landscapes that impress clients and colleagues.
6 different tree branches
9 different leaf types
4 flying bird stamps
6 texture brushes
Color palette
Download these free brushes by typing "$0" at Gumroad.