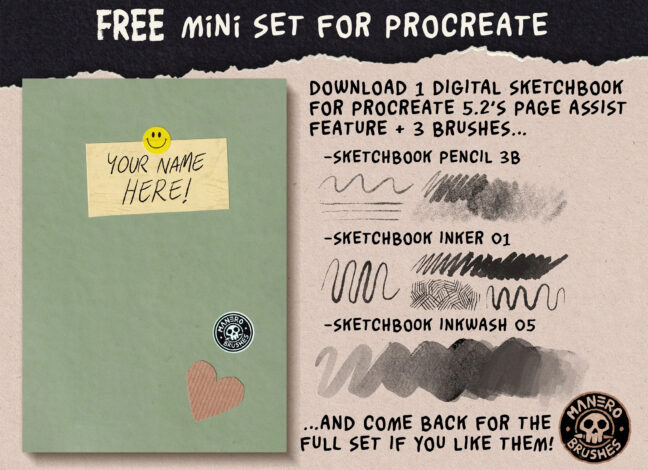 Sketchbook Procreate Brushes
Download a free 1 digital Sketchbook and 3 high-quality brushes from The Sketchbook Experience for Procreate. This offer is an excellent opportunity for artists to try new tools and take their digital art to the next level.
Brushes included in this free set: Sketchbook Pencil 3B, Sketchbook Inker 01, and Sketchbook Inkwash 05.
Download these free brushes by typing "$0" at Gumroad.
You can download the premium set of these brushes with 16 different digital sketchbooks, 27 brushes focused on sketch booking, 29 coffee stains and 4 graphite sheets to achieve extra realism!
Watch the video tutorial below for more details on how this set works!