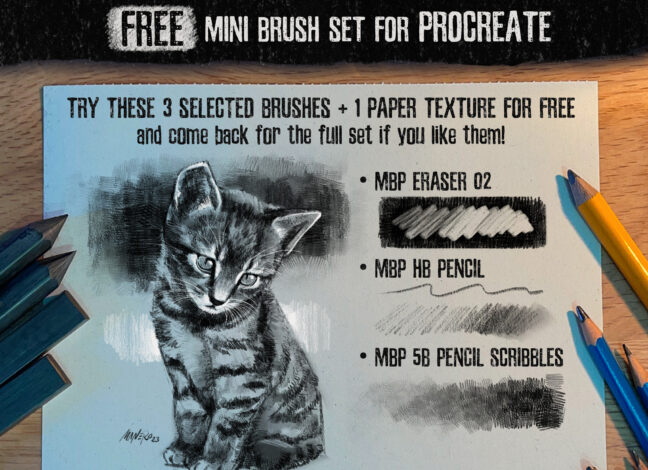 Pencilmania Procreate Brushes
These Pencilmania Procreate Brushes include three high-quality brushes – an eraser, HB pencil, and 5B pencil – and one paper texture that will give your artwork a realistic look and feel. These brushes give artists complete control over their stroke width and pressure sensitivity, making achieving a wide range of effects easy.
Download these free brushes by typing "$0" at Gumroad.
If you like them, you can get the full MB Pencilmania: A Spectacular Graphite Brush Set, which contains a spectacular collection of 44 supernatural graphite and pencil brushes for Procreate, carefully hand-crafted using the most premium physical pencils on high-quality paper.
This tutorial will teach you how to utilize the HB, 5B, eraser, and other brushes included in the complete Procreate set: