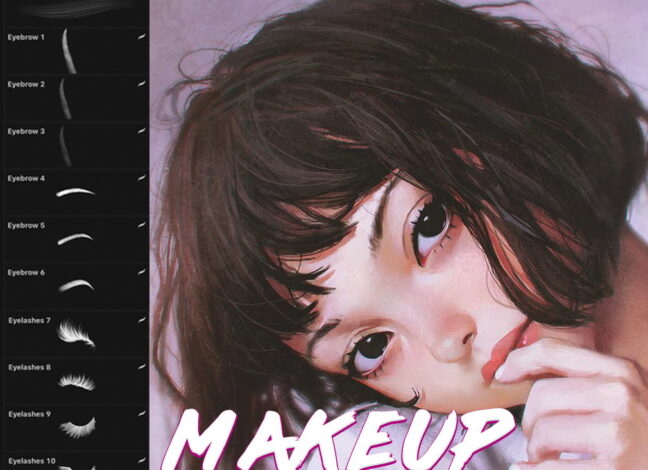 Makeup Set Procreate Brushes
The Makeup Set Procreate Brushes contain 1 makeup brush and 6 stamps. What sets these brushes apart is their versatility and precision in helping you achieve flawless brows.
Brushes included in this pack: Brow hair brushes, 3 eyebrows, eyelashes, eyelashes bottom, eyelashes closed.
Download these free brushes by typing "$0" at Gumroad.
Check the Full Version of 31 brushes on Gumroad for more brushes from this set.