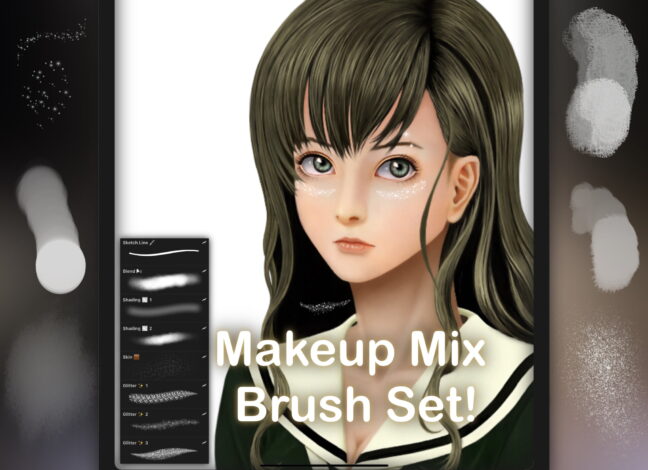 Makeup Mix Procreate Brushes
With the Makeup Mix Procreate Brushes, you can create stunning and realistic makeup effects on your digital canvases. With 7 unique free brushes, you can create beautiful makeup-inspired designs. The brushes are designed with incredible attention to detail, mimicking the texture and application of natural makeup products. You can easily blend colors, add shimmering highlights, or create seamless gradients with just a few strokes.
Download these free brushes by typing "$0" at Gumroad.
Check the Full Version of 28 brushes on Gumroad for more brushes from this set.