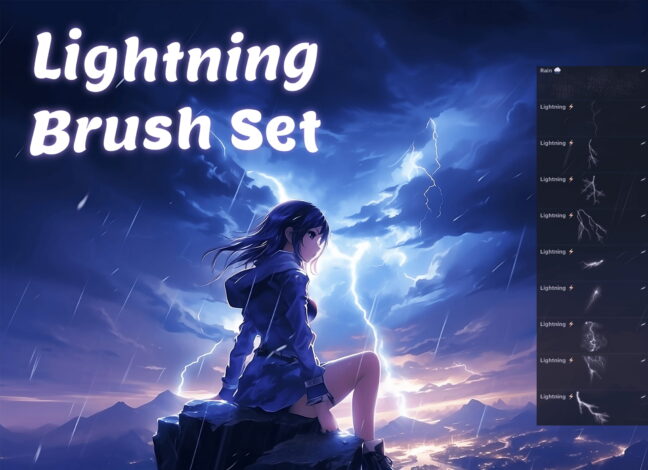 Lightning Procreate Brush Set
The Lightning Procreate Brush Set includes 6 free brushes to create stunning lighting effects. Whether you want to develop jagged bolts crackling across a stormy sky or delicate tendrils of electricity dancing around a character's fingertips, these brushes have covered you.
Download these free brushes by typing "$0" at Gumroad.
Check the Full Version of 85 Brushes on Gumroad for more brushes from this set.