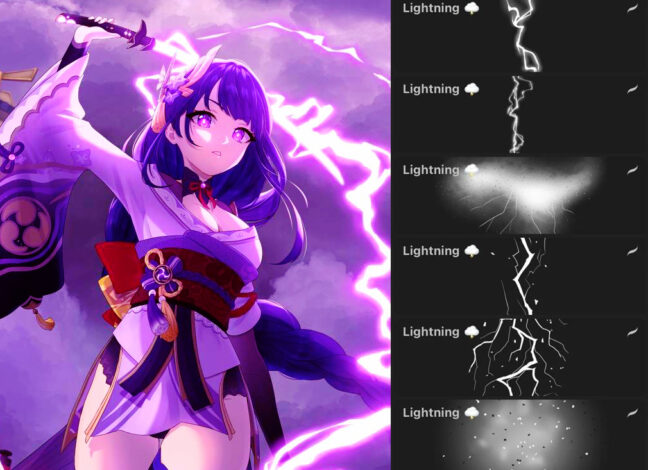 Lightning Procreate Brushes
Electrify your artwork with these free 6 stunning Lightning Procreate Brushes strikes! Whether you want to add a touch of drama to a landscape or bring some power and energy to a character illustration, these brushes are perfect for creating realistic lightning strikes.
Download these free brushes by typing "$0" at Gumroad.
Check the Full Version of 40 brushes on Gumroad for more brushes from this set.