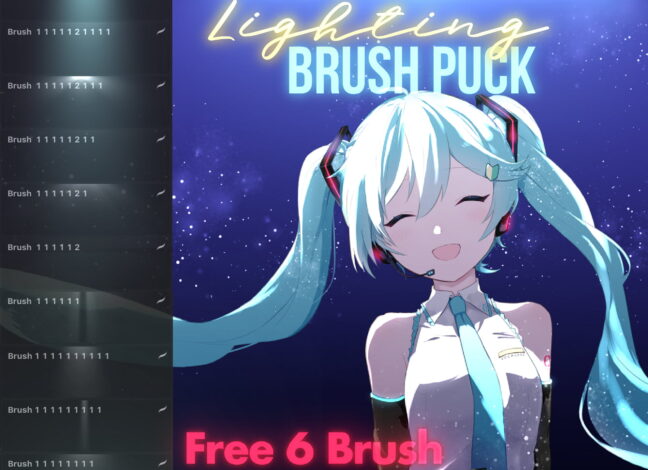 Lighting Procreate Brushes
The Lighting Procreate Brushes pack is right up your alley. These free brushes are designed to mimic various forms of lighting, from natural sunlight streaming through a window to the dramatic spotlight illuminating a stage. This pack has free 6 brushes. One of the standout features of this brush pack is its ability to perfectly capture the intricate nuances of different light sources. Whether you're going for a soft and warm ambiance or a crisp and cool aura, these brushes can effortlessly replicate the desired effect on your canvas.
Download these free brushes by typing "$0" at Gumroad.
Check the Full Version of 24 brushes on Gumroad for more brushes from this set.