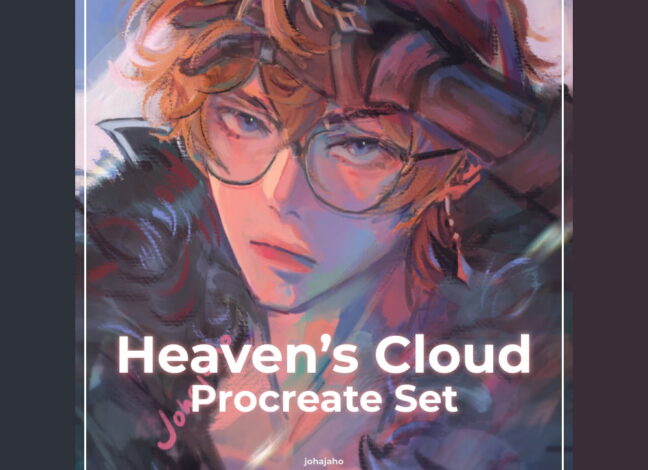 Heaven's Cloud Procreate Brushes
Heaven's Cloud Procreate Brushes has 3 free brushes and thirty captivating color swatches, and this collection offers endless possibilities for adding depth and texture to your artwork. The first brush is the canvas texture brush, miming the feel of painting on a physical canvas. It adds an extra layer of authenticity to your digital creations, giving them that unique touch that sets them apart from the crowd.
The second brush in this heavenly set is the blendable painting brush. This versatile tool allows you to seamlessly blend colors, creating smooth gradients and soft transitions that elevate your artwork to new heights. Whether you're looking to create realistic landscapes or dreamy portraits, this blendable brush will become your go-to choice for achieving stunning visual effects.
Last but certainly not least is the detailing brush – every artist's secret weapon when adding those fine finishing touches. This brush allows you to easily add intricate details, whether refining facial features or adding texture to objects within your artwork. With Heaven's Cloud Procreate Brushes' detailing brush in hand, even the smallest elements will stand out and make a big impact on your overall composition.
Download these free brushes by typing "$0" at Gumroad.