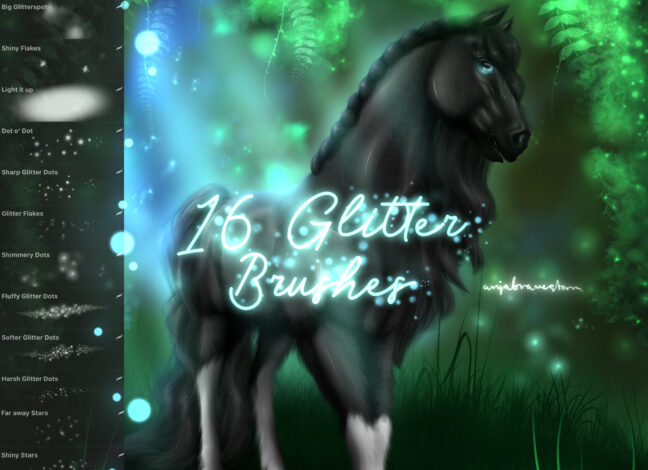 Glitter Pack Procreate Brushes
Free pack of 16 Glitter Procreate Brushes for artists or designers who love to add sparkle and shine to their digital creations; then you'll be thrilled to know that we are giving away. Each brush in this pack has been created with attention to detail, ensuring it produces realistic and high-quality glitter effects. Whether working on a piece of digital art or designing graphics for social media posts, these brushes will help you create eye-catching designs that truly shine.
Download these free brushes by typing "$0" at Gumroad.