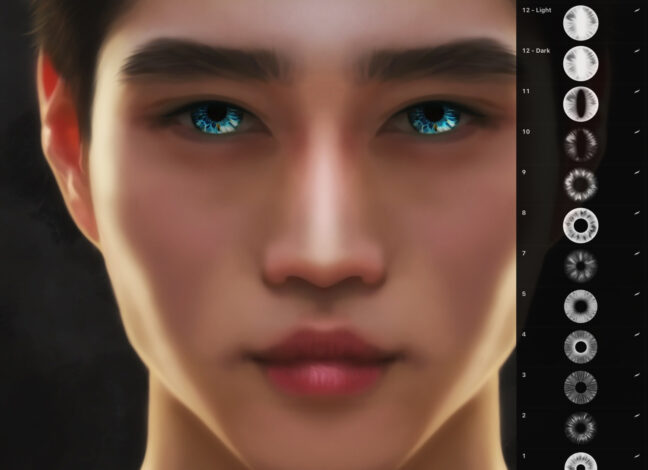 Eyes Procreate Stamp Brushes
Free 59 Eyes Procreate Stamp Brushes are perfect for artists who want to create detailed, realistic eyes without spending hours drawing them by hand. The set includes a variety of eye shapes and sizes. Each stamp is incredibly complex and almost lifelike when added to your artwork. Grab your iPad and start using these eye-catching brush stamps today!
Download these free brushes by typing "$0" at Gumroad.