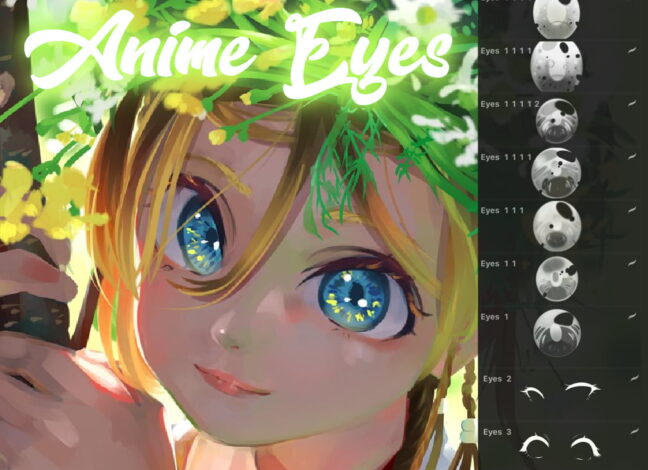 Anime Eye Procreate Brushes
Anime Eye Procreate Brushes pack of 10 free brushes and 2 png files, this collection will revolutionize the way you draw eyes on Procreate. Gone are the days of meticulously sketching each Eye from scratch – these brushes allow you to create stunningly detailed anime-style Eyes in just a few quick strokes.
Download these free brushes by typing "$0" at Gumroad.
Check the Full Version of 30 brushes on Gumroad for more brushes from this set.