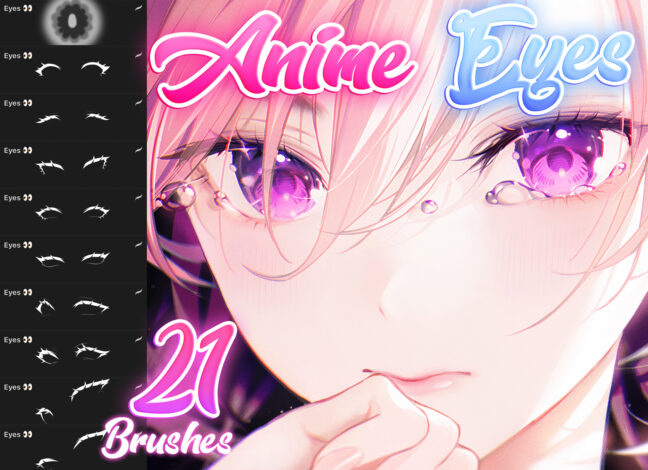 Anime Eyes Procreate Brushes
Free Anime Eyes Procreate Brushes With a generous offering of 6 free brushes, this pack allows you to explore various eye shapes from different angles and perspectives. Whether you're creating the fierce gaze of a warrior or the innocent sparkle of a child, these brushes will effortlessly help you capture the essence of anime-style eyes.
Download these free brushes by typing "$0" at Gumroad.
Check the Full Version of 21 brushes on Gumroad for more brushes from this set.