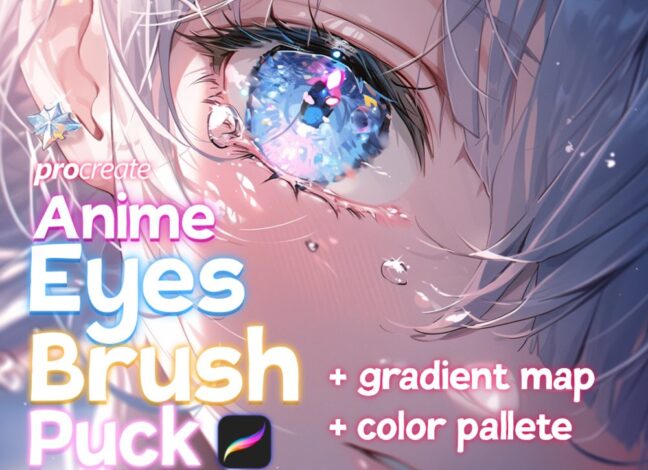 Manga Eyes Procreate Brushes
By embracing these Manga Eyes Procreate Brushes, artists can unlock a new level of creativity in their illustrations. The ability to experiment with different eye shapes, pupils, and gradient maps opens up opportunities for expressing emotions, adding realism, or simply making a bold artistic statement. So why settle for generic-looking eyes when you can bring your manga characters to life with these incredible brushes? Step into the realm of limitless possibilities today!
In this set, you will find 2 unique eye shapes, 2 pupils, and 17 pupils gradient maps.
The set includes 3 video tutorials that comprehensively explain how to use this kit to create polished and beautiful eyes for your characters.
Download these free brushes by typing "$0" at Gumroad.
Check the Full Version of 10 eye shapes, 10 pupils, and 17 pupils gradient maps on Gumroad for more brushes from this set.